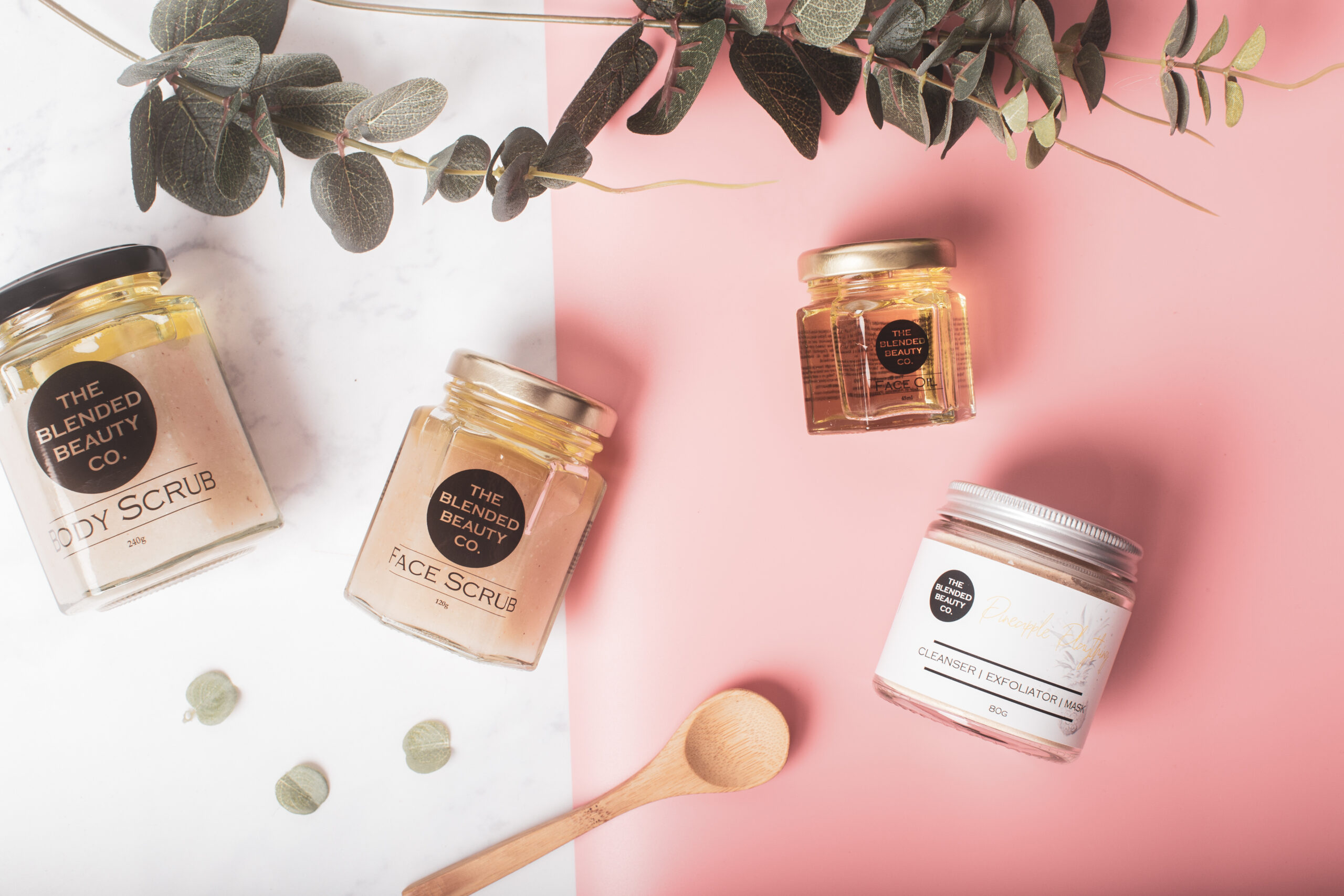 THE ALCHEMY OF TRUE BEAUTY
True Beauty is both seen and unseen. The visible glow comes from the confidence of being comfortable in your own skin. And how we achieve true beauty is by nourishing our body and mind with the bountiful goodness nature gives us.
Our formulations contain no water, therefore require no nasty preservatives. Respect their fresh, pure goodness and they will reward your skin with the nourishment it deserves.
Our home blends At The Blended Beauty Co. are made using only the good stuff and none of the junk. With a blend of art and science, we create skin care solutions with precisely sourced ingredients.
The Blended Beauty Co. creates fresh, preservative-free, hand- blended products, because feeling good about what you are putting on your skin plays a big part in your confidence journey.
Our skincare blends will never be made in a factory, that we can promise you. They are hand blended in small batches so we know exactly what goes into each and every product, we carefully and deliberately source the best quality ingredients for their individual attributes.
Our blends of pure ingredients lets you put your best face forward, a face that needs no artificial enhancements to be beautiful.
Love your true beauty. The perfect blend is all it takes. XOXO
Showing all 6 results